Reason # 1 – Award Winning Customised Training
2017 Awards
CIPD
Best HR/L&D Supplier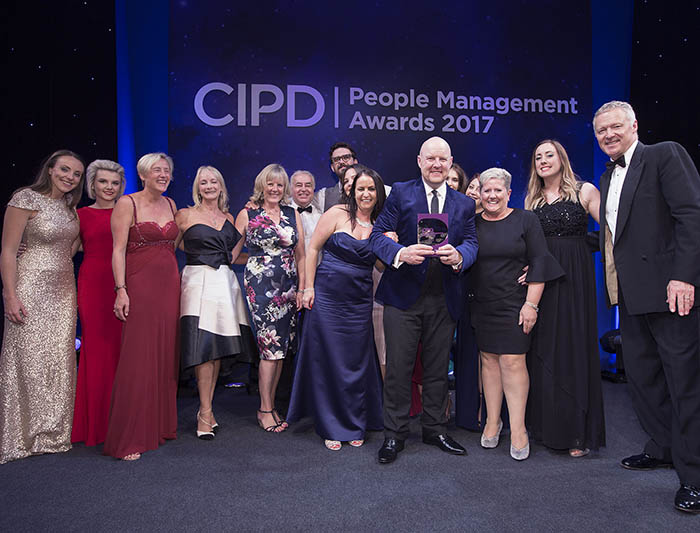 We won this award in September 2017 for the quality and resultswe achieve for our clients in terms of in-house, bespoke solutions.
Personnel Today
Best HR Supplier Partnership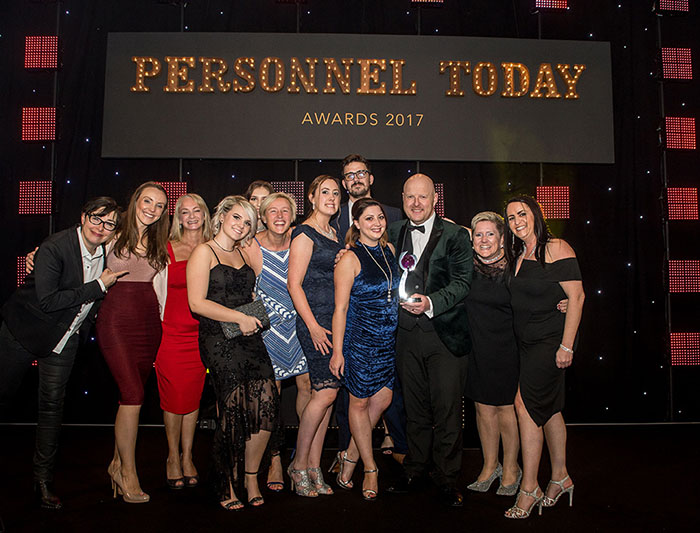 We won this award in November 2017 after being nominated by our clients on the quality of the partnerships we have with them.
2018 Awards
The Learning Awards
Best External Solution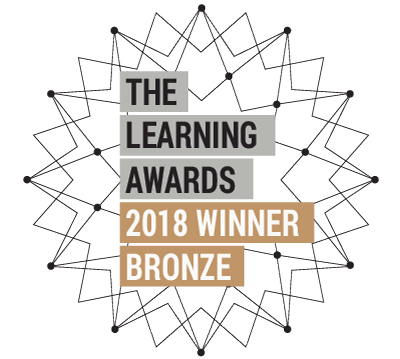 We won this award for the excellent results we achieved for a Leadership Development Programme. February 2018.
HR Distinction Awards
Supplier-Led HR Collaboration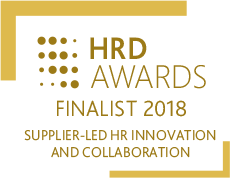 We were finalists for an innovative solution we created for a Management Development Programme. February 2018.
Our solutions are award winning so you'll be in safe hands.
We offer a comprehensive service whereby you are able to discuss your training requirements with a dedicated training expert who has the knowledge and the experience to design a custom made event that will completely meet your needs and objectives.
We also offer a variety of pre-course assessments about the specific training requirements of your delegates, as well as post-course resources and evaluations covering what they have taken away from the training as well as gathering feedback about their training experience.
Most organisations are under pressure to determine the effectiveness of their training events and we are positive that your company is not an exception, therefore we offer a range of tools and assessments, including a 360° in-house evaluation system that will enable you to answer the question "Did the training work?"
---
Reason # 2 – Outstanding Feedback
The Ratings Above Are From Our 2017/18 Feedback Evaluations
The proof of the pudding is always in the eating as they say and we are very proud of the standards and quality that we set for our training and consultancy services.
Therefore, we are delighted that our hard work and commitment to excellence has been evident in the feedback that we receive from our clients and delegates. So much so, that after delivering thousands of days-worth of training each and every year for the past several years, our courses are rated on average 9.2 out of 10 across 8 different criteria that range from how relevant the training was and whether it was pitched at the right level through to the presentation skills of the trainer and the variety of the techniques that they used.
We aim to keep raising the bar and setting higher and higher standards in the world of training and development.
---
Reason # 3 – Hand Selected Trainer
We Supply Only The Very Best Trainers For Your Event. We Will Select The Trainer That Has The Highest Skill Level And Experience Relative To Your Requirements. Our Trainers Are Specialists In Their Fields – This Means That Your Staff Receive The Very Highest Standards Of Training Content And Delivery.
Only the very best trainers will facilitate your event.
Each of them have been hand selected based upon their skills and experience, their standing in the industry, the range of alternative delivery methods that they have and also on their ability to deliver compelling, vibrant, fun and effective courses.
We believe that learning should be fun and effective. When the two go hand in hand you create a powerful learning experience that will remain with the delegates way beyond the actual event itself.
We adopt a policy of continuous improvement with all of our trainers.
We invest heavily in all of our trainer's skills, abilities and in the very latest learning and development techniques to ensure that our courses remain cutting edge at all times.
Reason # 4 – Unrivalled Post Course Support
Every Manager That Attends A Course Run By MTD Will Receive Unlimited Post-Course Email & Telephone Support Whilst They Are Implementing The Techniques And Strategies That They Have Covered On The Course. After All, That's When The Real Work Starts!
Something that we believe strongly in is the ability to help your delegates implement and develop the skills that they have learned into their everyday working lives.
To that end we offer unlimited amounts of post-course email and telephone support from your trainer and our team.
If any delegate needs some advice or guidance on a work related issue they can email or call us for some personal tuition, tips and techniques to use – this comes as standard with every course and there is no additional charge.
Our service level promise to you is to get back with some answers and advice within 24 hours – this is usually achieved a lot sooner and through a coaching call.
We will also give your managers access to our Online Training Academy which is full of videos, audios, cheat sheets, exercises and documents that will help to embed the learning and support them back in the workplace.
Reason # 5 – Great Value For Your Money
We Offer You Great Value For Money
Our courses start from as little as £995 per day for in-house training.
This provides incredible value especially when you bear in mind that the fees include:
All of the preparation time required in order to gather your requirements and to get an understanding of your training needs.
The time and expertise required to design and develop your bespoke course
The delivery of your event by a highly experienced and specialised trainer
Top quality course materials, manuals, handouts, assessments etc
Unlimited email and telephone support after the course
Access to our online training academy to help embed the learning
Providing feedback on the success of the event and on individual training development needs
CPD course certificates
Running an in-house event based upon the same training needs is very cost effective for you and your company and saves you time, energy and a lot of money in sending delegates to open courses separately.
As a general rule of thumb if you have 3 or more staff with the same training you will save money by running an in-house event.
Reason # 6 – Risk Reversal
Our Methods Will Ensure That Your Event Is A Success Or Don't Pay Us
Learning is all about remembering.
To make our courses and the content memorable for all of our delegates, we use a wide variety of delivery techniques. These techniques are specifically designed to enable our delegates to have an enjoyable learning experience, one that will remain with them long after the event itself.
Attend one of our courses; then implement and use the strategies that you will learn and if you do not see measurable, tangible results in your performance then we do not deserve to keep your money – we will give you a full refund. Our payment terms are 30 days after the event so you would not have paid us anyhow!
No other company offers such an iron clad, results based guarantee – but they should!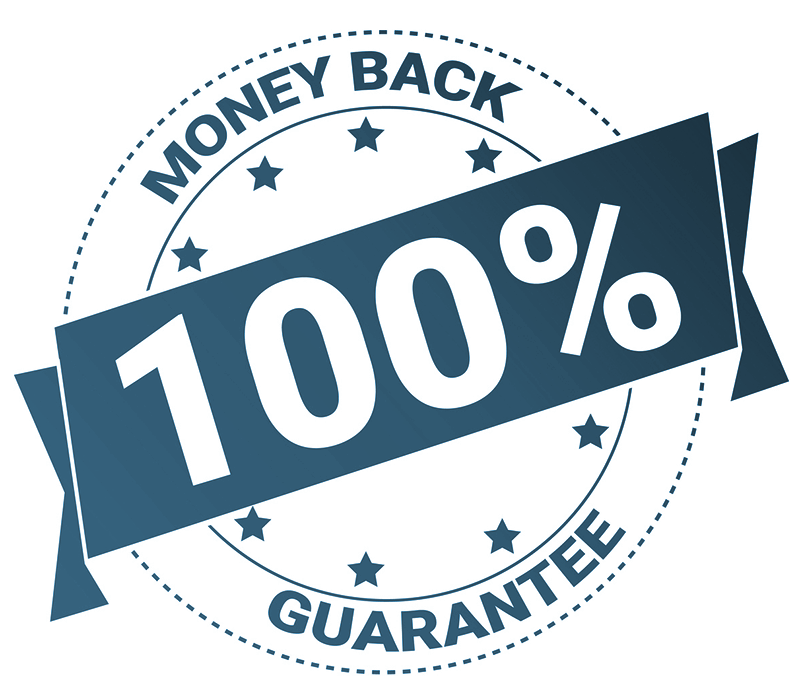 Reason # 7 – Brain Friendly Learning Techniques
We Don't Do Talk & Chalk!
Instead, we use a wide variety of learning techniques to ensure that the learning sticks. This includes discussions, case studies, accelerated learning techniques, action learning, brainstorming, role-plays, facilitation, kaizen, NLP and a whole host of other strategies that will engage with your managers.
Our overall approach combines a range of tools and techniques, organised within the overall structure of Kolb's learning cycle to encompass all learning styles and learning requirements.
Make An Enquiry
If you have got any requirements in mind please call us on 0333 320 2883 to talk to one of our training team. Alternatively, you can email us at info@mtdtraining.co.uk or complete the form below and we'll get back to you.